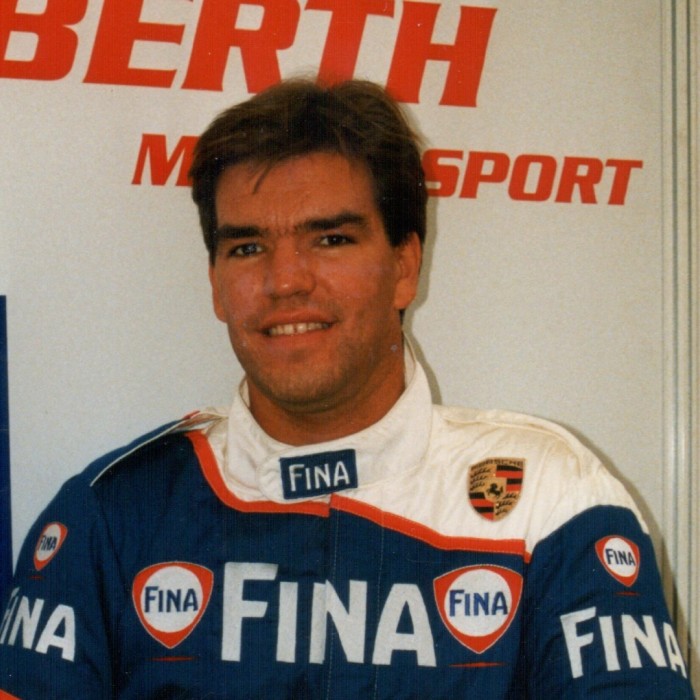 Hans Willems
Hans Willems got involved in motor sports at a young age. The traditional start in karting immediately showed a talented driver. Over the years he honed his driving style in junior formula racing and he even got a factory drive with the prestigious Van Diemen team in British Formula Ford 1800 races where he was frontrunner (Benelux & European Championships and Formula Ford Festival at Brands-Hatch).
In the nineties, he moved up to the fastest one-make championship in the world: the famous Porsche Carrera Cup where he got some pole positions and several top 3 finishes, whether in the highly competitive German series, or on F1 Grand Prix weekends in the so called "Porsche Super Cup" all over Europe. He also raced at the spectacular Monaco Track prior to the Grand Prix.
Later on, he used his GT experience to its best when graduating to the FIA GT World Championship. This gave Hans the opportunity to drive with some famous drivers such as Olaf Manthey, Harald Grohs, Dieter Quester and Luca Riccitelli in for example the Daytona 24 hours race (U.S.A.). Other long-distance races followed (Spa-Franchorchamps, Zolder).
In the year 2006 Hans got involved with the car industry. He got in touch with old acquaintance (Dirk Schoysman, whom he knew form his racing days in Belgium) and quickly, a deal was done with "Top Line Development". Within the Top Line organization, Hans took part in many tests for the industry. He also got involved with the "Joe Weber School" where he shared his driving experience with many engineers and development drivers, in order to prepare them for practical test they may have to implement.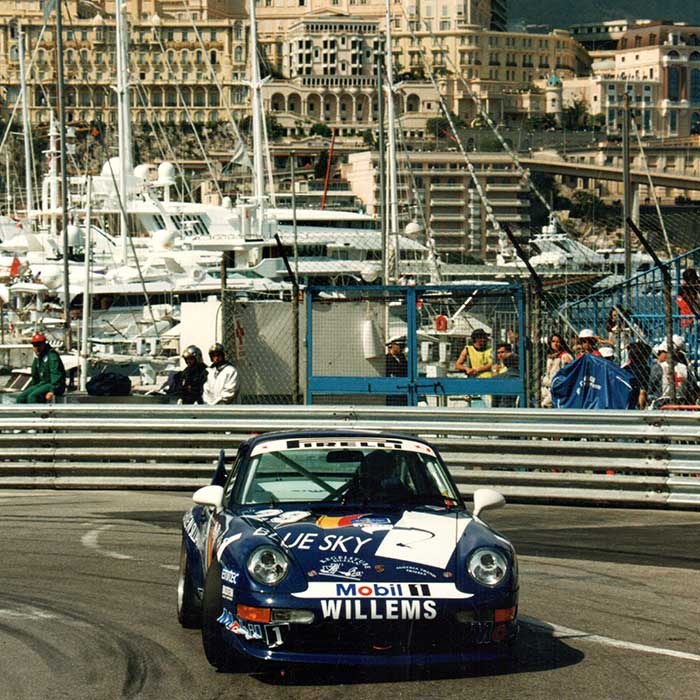 Hans Today
Today Hans is highly appreciated instructor and test driver for the car industry, with a specialization of the famous Nürburgring Nordschleife, the heart of car testing in the world.
In early 2018, it was only a logical evolution for Hans to take over duties from Dirk who after so many years of driving, got semi-retired.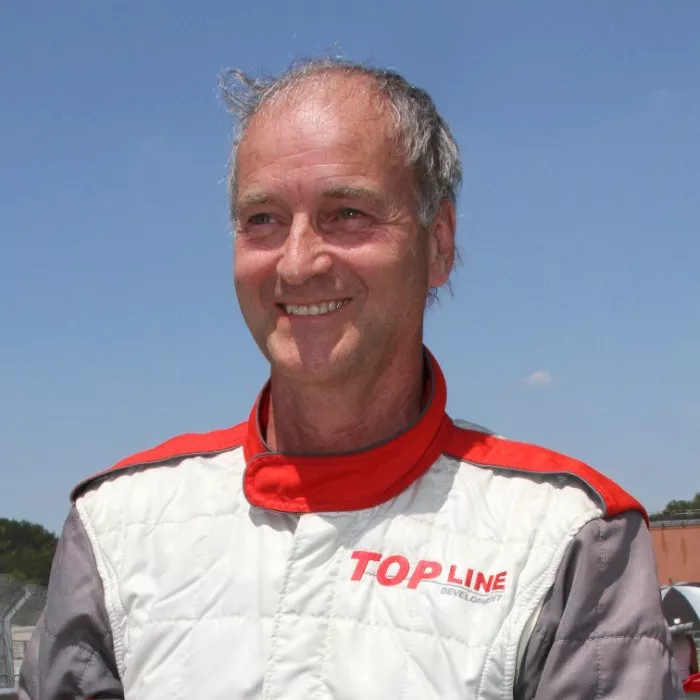 Dirk Schoysman
Like many young boys in the seventies, Dirk got fascinated by motor sports. It was an unknown world for him with a great attraction. But how to get in without any (financial) support???
One day he bought a go-kart, practiced a lot and in his first race, he became 3rd. This result got him the support of a Belgian importer (Bruning) and the same year he became vice-champion in both Belgium and the Benelux Championships. One year later, he lived in a van in the paddock of British circuits, where he got a job as a mechanic and when he could drive the car he looked after, he was faster than the owner. This lead to some Formula Ford 2000 races where a certain Ayrton Senna won nearly everything. With only modest results, Dirk had to return to his country and he got a regular job with Japanese giant Nissan who just opened an office close to Brussels. This was a turning point is his life, soon he convinced his superiors to support him in his racing ambitions and this opened the door to more than 200 races (in touring and GT cars) with, among other, more than thirty 24 hours races (Daytona, Le Mans classic, Spa-Francorchamps, Nürburgring, Zolder and Snetterton).
At the same time, Dirk learned more about tuning the chassis of road-cars. His continuous collaboration with numerous engineers enhanced his technical knowledge further and this, combined to his racing background, put him in quite an exceptional position. Additionally, he got involved with the "Joe Weber School", a school specialized in training engineers and development drivers on the unique Nürburgring-Nordschleife in Germany in order to prepare these for practical tests and evaluations.
In early 2000, the Technical Center close to Brussels where he worked, moved to the U.K. Dirk decided to use his quite unique blend of experience to create his own company: "Top Line Development". Team spirit and flexibility towards the customer are the core guidelines!