Vehicle Dynamics - Evaluation and Development
Testing
Top Line Development has a number of multilingual expert drivers available for durability tests on the Nürburgring Nordschleife. They have been severely selected, not only for their outstanding driving technique, but also for their human qualities: the will to offer an impeccable service to the client. They all have completed thousands of laps on the Nordschleife and have considerable technical knowledge. They are ready to go out in any type of car and adapt to the requested driving style.
Top Line Development has grown steadily and today, a team of 10 highly specialized drivers work for different manufacturers and contribute to deliver ever increasing levels of (active) safety to customers and to the traffic in general.
We have licenses for nearly all Proving Grounds in Europe (Industry Pool at the Nürburgring, Idiada, Nardo, ATP Papenbrug, MIRA etc.) and thus we are immediately operational to go to any place the customer wishes to test his products.
More than 100.000 laps (> 2 million km) of experience on the Nordschleife available to you!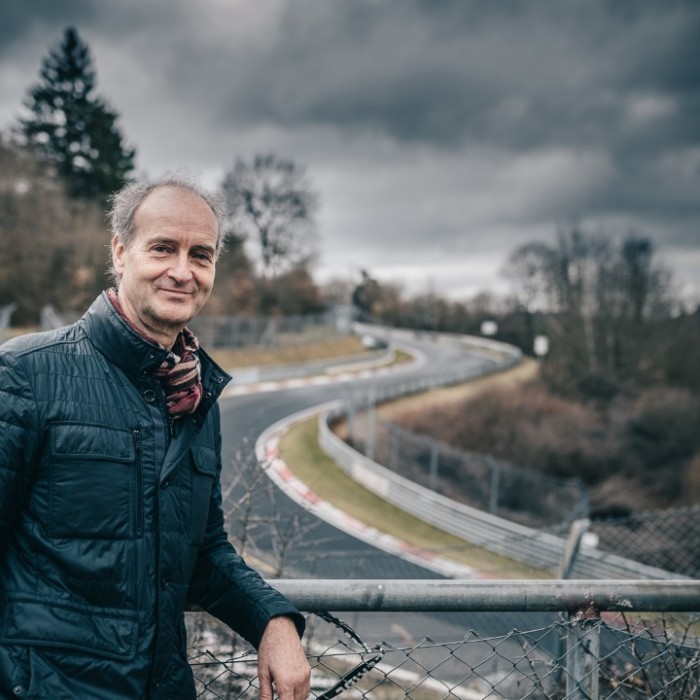 On the track and on the road, Dirk has developed extensive experience covering more than a million kilometres of prototype assessment across Europe.
From Finland to Spain, from Inverness to Budapest he is familiar with most of Europe's road network, but only a handful of drivers have achieved Dirk's intimate knowledge of the legendary Nürburgring Nordschleife. With close to 20,000 laps (more than 400,000km) under his belt, he is able to extract a maximum of information from your car/tyres in a relatively short space of time.